Street Fight!

Street Fight!
 is the ninth issue of Eyeshot Magazine, in exclusive collaboration with Observe Collective. 
The publication showcases the best that "Street Fight!", a Flickr-based street photography competition and critique group launched by Observe in 2013, has collected in its 8-year history. The curation and sequencing were a collaborative effort by Tom Young and Chris Farling from Observe and Marco Savarese, founder and curator of Eyeshot. By sharing side-by-side this body of work, the goal is to create something enduring, greater than the sum of its parts.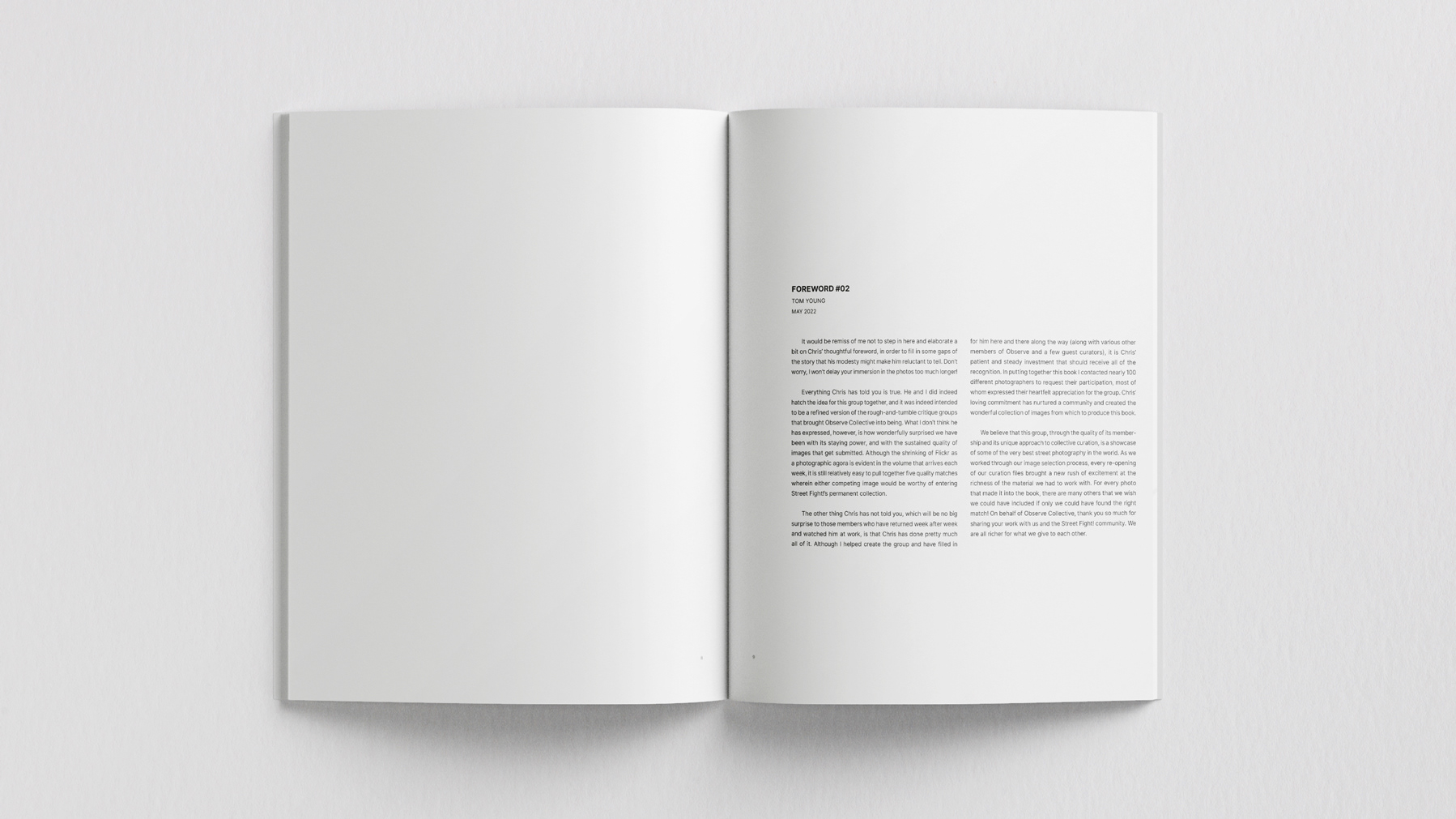 New York City
New York City
 is the seventh issue of Eyeshot Magazine, published in September 2021. Eyeshot is proud to announce that this issue is produced in exclusive collaboration with the NYC Street Photography Collective.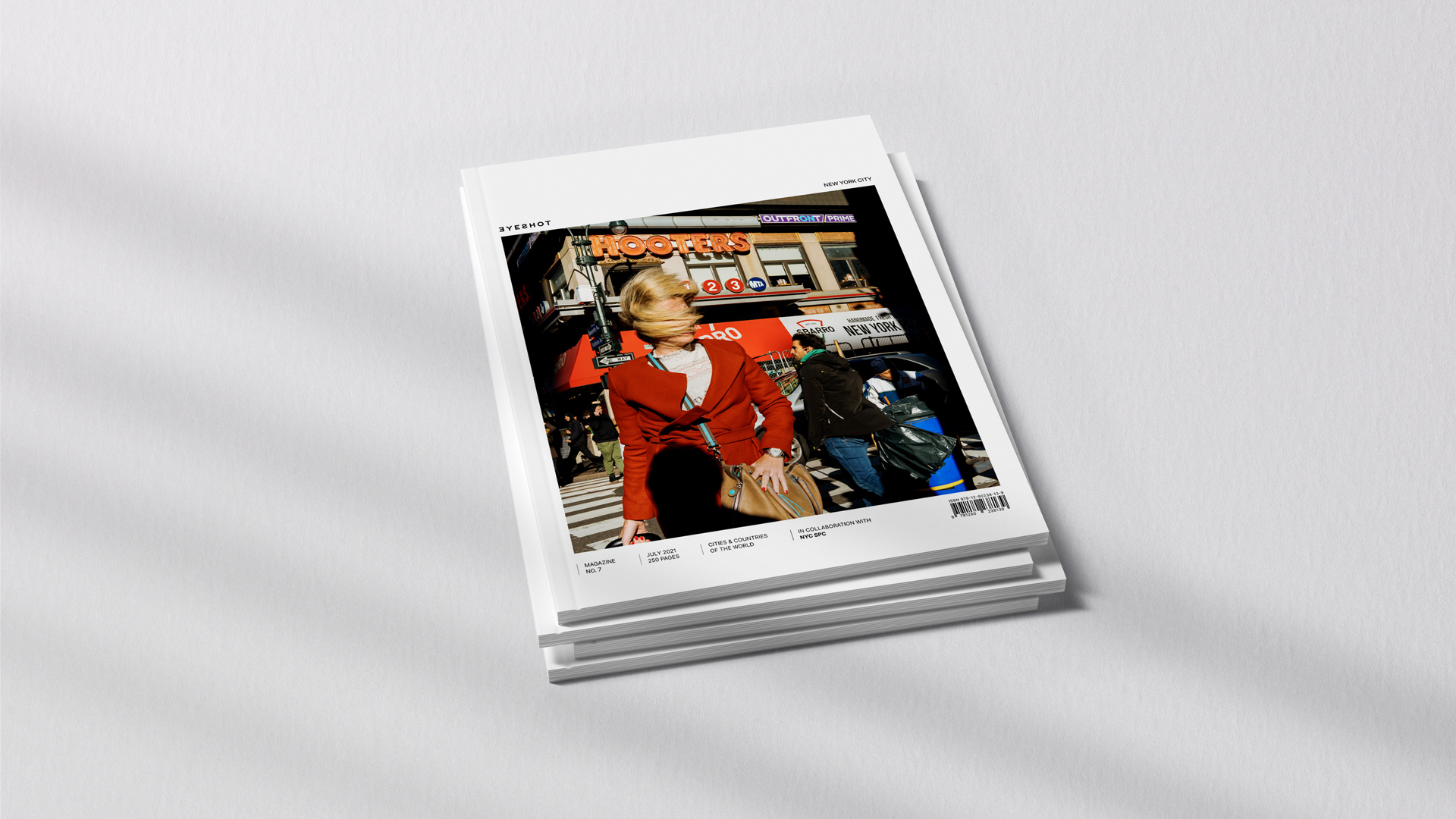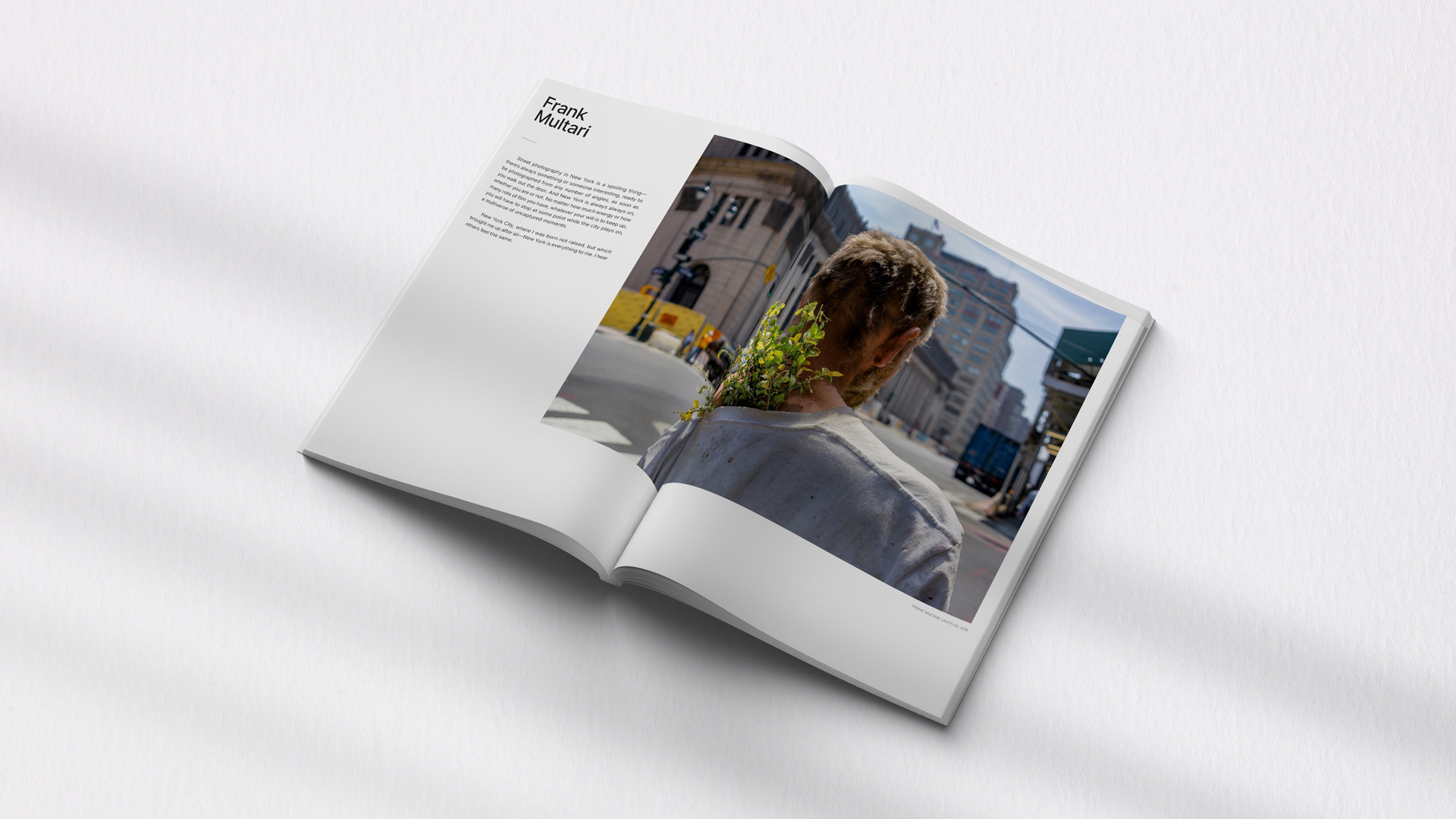 In The Mirror, the curator Marco Savarese asked the six guest photographers Kristin Van Den Eede, Alison McCauley, Dimitris Makrygiannakis, Julia Coddington, Melissa Breyer, and Melissa O'Shaughnessy, to investigate the main subject of this edition by imagining two opposed mirrors: the photographers, and their reality.
Flora & Fauna
In Flora & Fauna, Marco Savarese throws down a challenge to Charalampos Kydonakis, Rammy Narula, Ania Klosek, Jesse Marlow and Maciej Dakowicz: to talk about Flora and Fauna through street photography.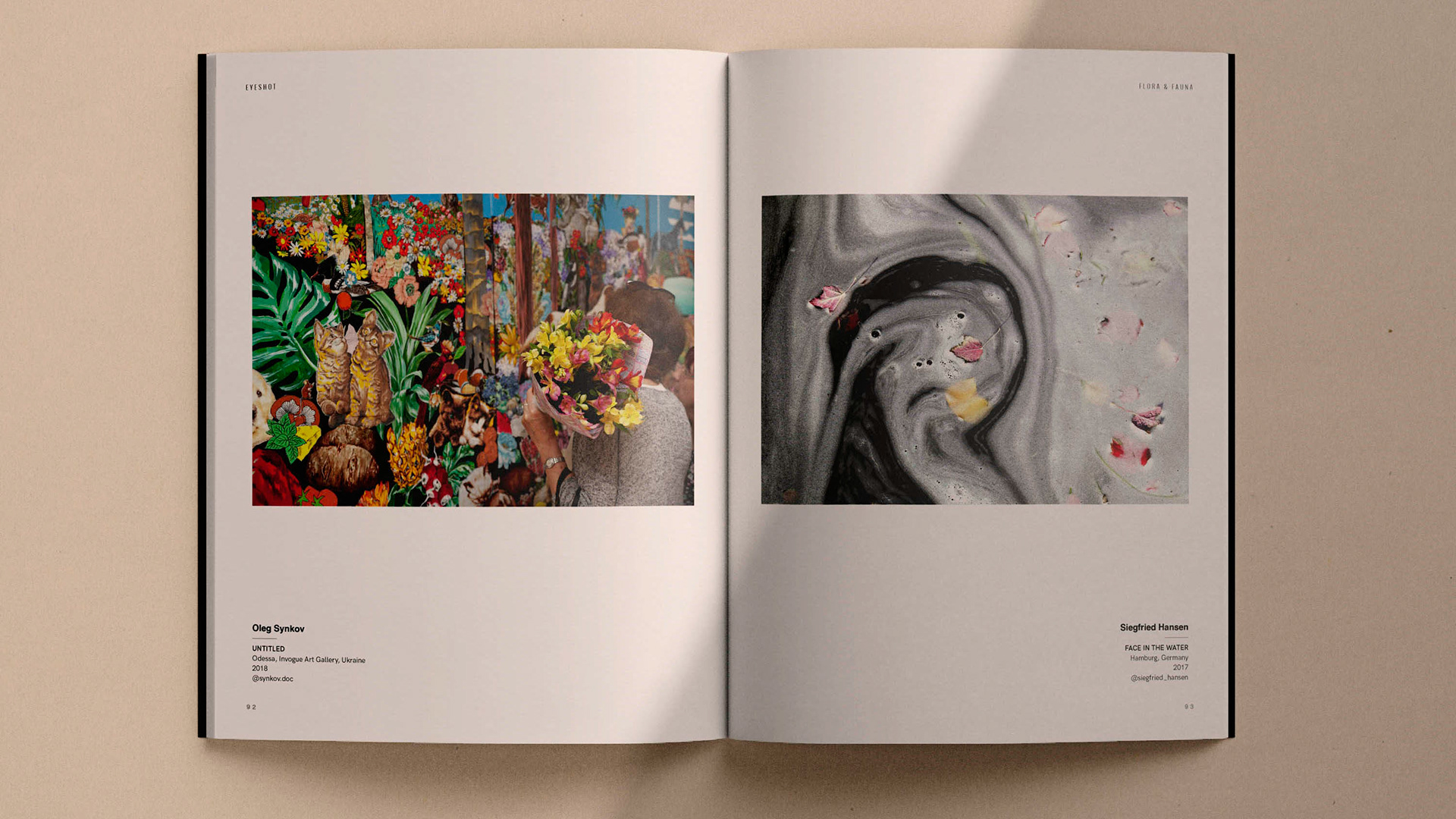 Street Fashion
Marco Savarese, Editor in Chief, has invited five artists, Suzan Pektas, Graciela Magnoni, Gustavo Minas, Tavepong Pratoomwong and David Gibson, to answer some questions in Street Fashion, in order to build a complex story on tendencies, excesses, cultural and social differences that walk down the urban catwalks all around the world.
For the first time, Eyeshot is hosting 5 guest photographers, Matt Stuart, Shin Noguchi, Julie Hrudova, Vineet Vohra, Katarzyna Kubiak, that will choose the best Street Jungle shot. The result, with the Curator and Editing of Marco Savarese, is a collection of 105 photographs from 35 different countries.